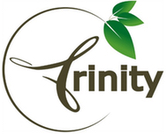 Returning to the Building — Phase 1
"Do nothing out of selfish ambition or vain conceit. Rather, in humility value others above yourselves,not looking to your own interests but each of you to the interests of the others."
–Philippians 2:3-4
Summary: As we return back to the building for worship, we will keep it simple in order to keep people as safe as we can. To this end, we will start with only one worship service and we will remove a lot of our extras: No nametags, no Oasis Coffee Bar, no north side of the building, no extended greeting time in worship, no nursery or classes. And we will have the building thoroughly cleaned the night before, and we will clean it again after worship. Masks are recommended.
As we feel we are ready to move to phase 2, we will add some of our welcoming pieces back in. And then, we will add everything else back in as it is wise.
We do not know WHEN we will start this yet, but we will let you know.
What Sunday Morning Will Look like:
We'll park on the west side of the building (maybe even in the new parking lot), and we'll enter through the main doors. A greeter will greet us and open the doors for us, and we'll enter in. The set up will look a little different to allow for people to keep a bit more spread out.
We will head into worship, picking up a bulletin on the way. The worship center will look similar to normal, but more spread out. Every other row is removed and the chairs are more spread out than normal, but other than that things look like we're used to. We will spread out a bit in our families, and worship will begin.
With the exception of less hand shaking and less passing things back and forth, worship will be similar to how it's been. We will sing, we will share in liturgy, we will engage the Word, we will worship together.
After worship is over, we will head to the doors as we are ready, and we will head back home.
And then, over the next few weeks/months, we will slowly add new things back into our Sunday Mornings. Our goal is that you will ALWAYS know what to expect. We can not control how everyone behaves, but we will work to get you all the information you need to be able to make the right decision for you and your family.
And, as always, if you have any questions, please don't hesitate to ask!
Thank you for your patience!