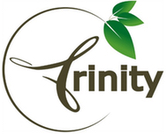 Dearest Church,

Greetings!

How are you all doing though this strange strange time? What an odd season we're going through!
Church online – that's weird,
Work and School at home – that's weird,
Shops and Restaurants empty or closed – that's weird,
Life on hold and on fast-forward all at once – that's weird too.
Life is just DIFFERENT right now. And that's unsettling. That's stressful. That's difficult.
And yet, I find some comfort knowing that we're all on this journey together.


But, I also want us looking towards what's next, and then what's beyond that.

If the pattern that we've seen around the world stays consistent here (which is not guaranteed, but is probable), things are about to get worse. Up to this point, for most of us, things have been annoying… even difficult… but not BAD. And that has been happening as we have watched the virus move closer, and as we have prepared for its arrival.

But now it IS starting to become local. There are already a small handful of documented cases in our cities, but this also means that there is a good chance that there will be more. And I want us to be ready for what this may mean. As the virus spreads, there is a good chance that it will hit our community, our church, our friends, our family, and/or even us.

I don't say this to scare us, but I do want us being aware and prepared for what may be coming.

I am confident that:
We will be able to deal with this next season, whatever may come – because we're the church
We will be able to serve and love others despite what happens – because we're the church
And we will be able to rely on our God – because he is faithful (and because we are HIS church).
In the Bible, James (James 1:1-4) has a helpful perspective about all of this…

James, a servant of God and of the Lord Jesus Christ,
To the twelve tribes scattered among the nations: Greetings.

Consider it pure joy, my brothers and sisters, whenever you face trials of many kinds, because you know that the testing of your faith produces perseverance. Let perseverance finish its work so that you may be mature and complete, not lacking anything.
First, again, we see that this is not the first time the church has been through strange times… and it's not the first time the church has felt scattered. But, more than that, we see that the church is called to go through difficult times with faith and perseverance and even joy. Such that we might become more mature and complete.

And so, as we look to what may be coming our way, I want to encourage you to stand firm, stay connected, and trust in our faithful God.


But, as I said earlier, I don't just want us looking to what IS and what's NEXT, I ALSO want us looking to what's BEYOND that. Because after whatever happens next, we will emerge on the other side of all of this.
And we will be changed…
And we will be closer…
And we will be stronger…
And we will be better…
As individuals, as families, as a church, as a community…

Which means it's worth asking the question: What can we be doing NOW, to get us there… together.
(Again, I think most of us are just trying to keep our head above water… but, even while we do, we recognize that God is working in us and through us DURING this time… and he will be WITH us no matter what.)


Keep praying, keep hoping, keep connected, keep safe,
As we remember that our God is good!

-Pastor Tim


P.S. If you or someone you know specifically needs help, please let us know so that we can see if we have the ability to do something about it!!