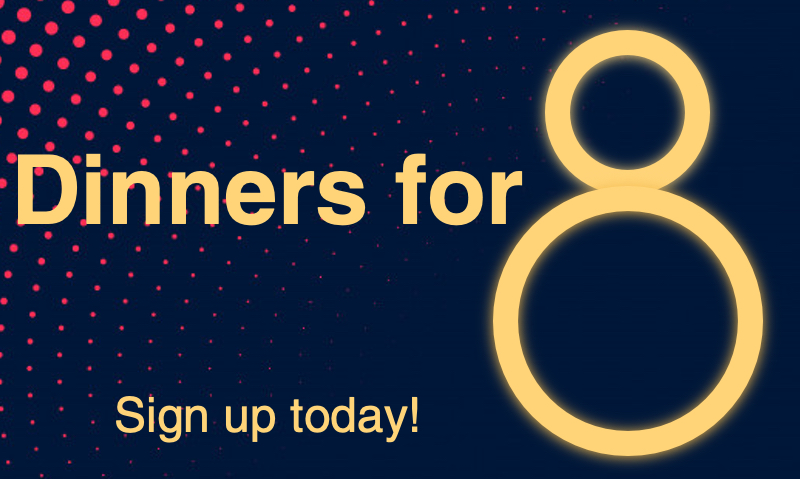 Dinners for 8 is a fun and easy way to get to know new friends (and old friends better) within our church family. Groups of 7, 8 or 9 people, chosen at random, get together for a meal with an emphasis on fun and friendship. Dinners for 8 will be just a single dinner in February this year, so don't wait to sign up or you'll miss out! If you're new to our church this a great way to jump in!
Hosts will contact the other members of your dinner group to set the date and time for your dinner. Groups are encouraged to keep the meals casual and focus on the fellowship. Don't worry if you don't have a large dining area or you're not a gourmet chef, it's the coming together that matters! Some hosts may decide to provide the entire meal; other hosts may decide to provide the main dish and beverages while other group members contribute sides and dessert. If you're the host it's up to you!
Sign up to participate or to be a host by using the form found in your Sunday bulletin or by contacting Chalie Galligan. Deadline to sign up is January 31st.