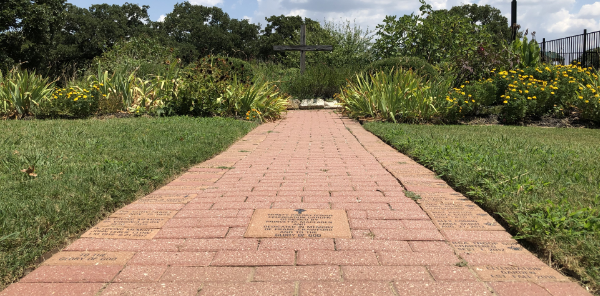 We are taking orders for bricks to be included in the path of the Celebration Garden at Trinity Presbyterian Church.
This garden provides families the opportunity to commemorate many of life's benchmark moments with engraved bricks that will be used in the pathway. The bricks can be engraved with three lines of text to mark all of life's memorable events, such as:
Welcoming a new child
Baptism
Graduation
Marriage
Anniversaries
Remembering a loved one
Commemorating military service
We can even include a logo on some bricks. Samples of some of the available logos are available with the order forms. Order forms are available in the church office.
Each brick costs $50 and will serve as a lasting tribute to celebrate your family's memorable moments. Orders are due by August 25th. For more information, contact LaRue Corbin.