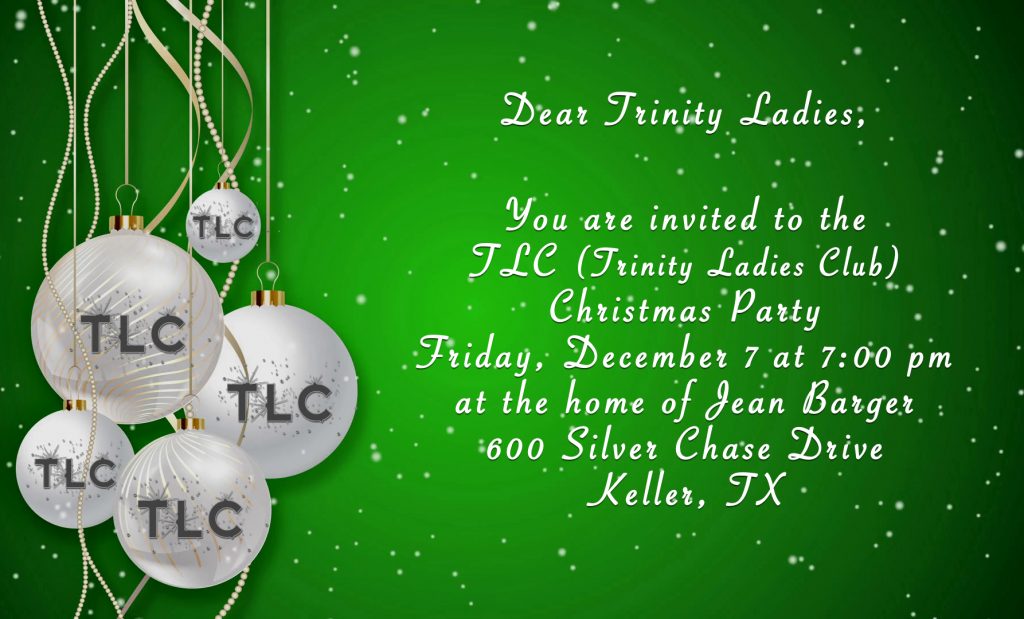 It's TLC (Trinity Ladies Club) party time! Let's get the holidays started with a "Favorite Things" party. Choose something that you absolutely LOVE ($10-$15) and bring three of that item to share. Each lady will go home with three different gifts by the end of the exchange. Also, you're asked to bring an appetizer/h'orderve or dessert to share.
Please contact Melissa Perry if you're interested in attending and have not received an evite. We hope all you ladies can make it for this fun ladies night!
TLC Christmas Party
Friday, December 7th at 7:00 pm
at the home of Jean Barger
Contact Melissa Perry for more information.