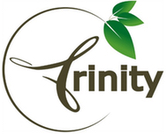 Dearest Church,
As our world becomes more frightening and as people become more fearful, I want to take this opportunity to address some concerns while also encouraging calm and extending our calling.
Acknowledging that COVID-19 (coronavirus) is scary, especially as things are cancelled, shut down, run out, and fail, let us also recognize that many of our real worries are coming from our fear of the unknown.
We don't know enough about what's happening
We don't know how the virus will spread
We don't know how long this pandemic will last
We don't know what lasting changes this will bring
What's more, our fear and uncertainty are only exacerbated as we watch financial markets fall, oil prices drop, and jobs fail.
All of that being said, as Christians, we are called to respond differently… to act differently… to BE different.
As much as we have a natural tendency to want to 'circle the wagons', horde resources, and turn inward and away… OR ignore, overlook, and dismiss… the reality is that we can do more… and better. While of course we will be wise and vigilant, we also want to make sure that we are not unduly reactionary or fearful. Remember, WE are a people of peace. WE are a people of courage. WE are the people of faith. (And we serve a BIG and GOOD God!)
In fact, it was only a few months ago that we spent some time in our worship services learning about being faithful as we go through interesting times. Who would have suspected that those interesting times would happen so soon? But, as we learned, even in turbulent times we look to and follow our God.
What's more, it is important that we recognize that there are whole groups of people, both inside and outside our church, who are more vulnerable than others in this season.
There are those who struggle to eat in the best of times – how much more so now?… or if schools close?
There are those who have health struggles – how much more so when supplies run low and medical facilities are busy?
There are those who struggle financially – how much more when they aren't able or allowed to work?
There are those who have felt the overwhelming nature of loneliness before… how much more if there's a quarantine or people are actively avoiding each other.
It strikes me that this is a time, for us, as a church, NOT to shrink back, but to step up… to reach out… to love more… while still exercising wisdom, discernment, and prudence.
So, we will be taking some precautions as we continue to monitor this evolving situation. Here are some of our initial changes:
We will change how we do the greeting time or eliminate this part of worship all together for a time. (Of course, we will remain a warm and friendly congregation, and so we'll have to work extra hard at how we welcome each other within these limitations).
We will not pass the offering plates during service, but we will have them in the back.
We will do communion differently for the foreseeable future. We will use small single serving cups to limit the possibility of spreading disease during the Sacrament. (We will be also be especially vigilant about Communion preparation.)
The church's doors and surfaces will be cleaned and sanitized before worship on Saturday night.
We will have hand sanitizer much more available, and of course, wash your hands, with soap, frequently!
For the time being, we will continue with our worship, classes, and growth groups, but be wise. If you aren't feeling well, if you've been around anyone sick, if you experience symptoms, or if you are particularly susceptible, you should stay home.

Additionally, if we cancel services in future weeks, we will still BE the church during this time, just in different ways. (We may move services online.)

We will communicate any changes via the website and an Enews-email. Additionally, you can call the church office if you have any questions.
All of that said, there are also some opportunities for us to BE the church together.
I'm particularly worried about those in our community who are helped by the ministry of Community Storehouse – if these kids don't eat much when there IS school, what happens to them if schools are closed.
I'm particularly worried about those in our community who will be hit by the financial ramification of what has transpired.
I'm particularly worried about those who are being overcome by fear… despair… and loneliness.
For the past 2000 years, the Christian church shines the brightest during times of uncertainty and tragedy.
We have been a people who have extended help even to our own peril.
We have loved others, even when no one else did.
We have shared what we have, even when we didn't have enough.
And in doing these things, we have been the hands and feet of Jesus to our hurting world.
Maybe this is OUR chance to help, to show the love of Christ, to be a people of peace, and to bring our prayers before our powerful God.
What if we really did believe the mission of our church: To make and grow disciples who give their lives to make a difference in our world. (Maybe that means more today than it did yesterday)
Stay Tuned,
Yours,
-Pastor Tim
P.S. If you or someone you know specifically needs help, please let us know so that we can see if we have the ability to do something about it!!
P.S.S. Also, it just so happens that this Sunday's passage is: "Even though I walk through the valley of the shadow of death, I will fear no evil, for You are with me." – Psalm 23 😊