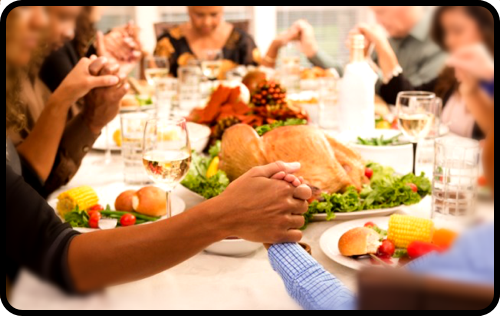 We don't want anyone to be alone on Thanksgiving. If your family is away for Thanksgiving and you will be celebrating by yourselves, please join us for food and fellowship on Thanksgiving Day.
Share the breaking of bread and the blessing of being in community on Thursday, November 23rd. The meal will begin at 1:30pm and will be a traditional Thanksgiving meal with gluten free options.
People are welcome to bring a side dish or dessert if they would like to do so, but it is not expected.
PLEASE REPLY BY NOVEMBER 21st TO LARUE CORBIN.