Rachel Peters :: Director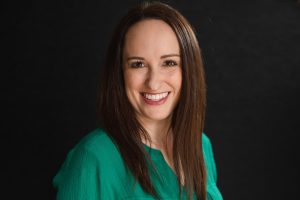 I am the mother of three boys ages 11, 15, and 18. We moved to Keller in 2004 and enjoy all that it and the surrounding areas have to offer.  When not at Trinity, I enjoy going to the movies, reading, working out, and supporting my boys' activities — I have two percussionists and one athlete.
I graduated from the University of Texas at Austin with a degree in Applied Learning and Development, and also grew a desire for ministry through various leadership roles in InterVarsity Christian Fellowship. I spent seven years in the Texas public school system as a teacher at the intermediate and middle school levels, while also taking some time off to be a stay-at-home mom. Almost nine years ago, I took a position on staff at Trinity Presbyterian as the Director of Christian Education and added the Director of Trinity Private Preschool to my title at the beginning of the 2013 school year after obtaining my director's certification from TxDFPS. My sole focus is now the preschool. Getting to combine my love for the Lord with children, education, and directing an organization has been an amazing blessing!
Ms. Rachel serves as the director of the preschool.
2021 Summer Staff
Cuddly Cubs – Ms. Janell and Ms. Dede – children age 15-23 months as of 9/1/20
Lovable Lions – Ms. Angela and Ms. Brooke – children age 2 as of 9/1/20
Kind Koalas – Ms. Danna and Ms. Kari – children age 3 as of 9/1/20
Marvelous Monkeys – Ms. Kelly and Ms. Karen – children age 3 as of 9/1/20
Busy Bees – Ms. Maria and Ms. Lisa – children age 4+ as of 9/1/20
Proud Pups – Ms. Linda and Ms. Lisa – children age 4+ as of 9/1/20
2020-2021 School Year Staff
Linda Coleman :: PreK Lead Teacher
I am the mother of two adult daughters and one son-in-law. In addition, I have a precious 2 year old granddaughter, who is a blessing to all! After living in Missouri most of my life, I decided to try something different. I moved to North Texas to be near immediate family members. Over the past twelve years, I have had no regrets!
I graduated from Southeast Missouri State University with a degree in Elementary Education. Shortly after, I furthered my education by obtaining a Masters Degree in Education from Southwest Baptist University, Boliver, MO. I taught elementary education (mostly second grade) for sixteen years. Following that, I became specialized in gifted education, and served the next ten years in middle school and high school as a gifted education resource teacher. Having been too young and energetic to stop "playing" with children, I immediately began substitute teaching after moving to Texas. While worshiping at Trinity Presbyterian Church, I discovered this quaint, delightful preschool with wonderful children and parents. I have taught at Trinity at least ten years (I lose track) and hope to be here a while longer!
Ms. Linda is the lead teacher of the Proud Pups on T-F.

Maria Hale :: PreK Lead Teacher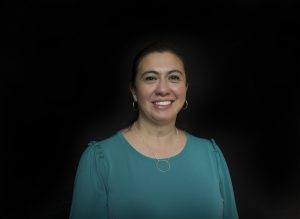 My husband and I are parents of two wonderful children.  Our 22 year old son, Trystan, graduated from Keller Central in 2016.  He attended Art Institute of Dallas, and has started his path to join the Air Force. Our daughter, Essie, currently attends Keller Central and is a senior. She is a phenomenal artist (painting, drawing, pottery) and also enjoys Theater.  Our family relocated to Texas in July of 2012 from Durango, Colorado to be closer to family. I enjoy cooking, scrapbooking, and making crafts in general.
I started my education while in the military, and received my Associates from Clovis Community College in 2000. In 2003, while our family was stationed in Alaska, I found a love and passion for teaching children. Since then I have been fortunate to work with an after school program, elementary reading program, and have done home childcare. I also taught Kindergarten through eighth grade in Spanish before our move from Colorado. Shortly after our arrival in Texas, my family began our fellowship with Trinity Presbyterian Church, and in 2015, I joined the nursery staff and Trinity Private Preschool.
Ms. Maria is the lead teacher of the Busy Bees on M-F.
Jennifer Yerkes :: PreK Assistant Floater
I am mom of Brooklyn and Bryce, ages six and four, and have been happily married for nine years to my husband Shawn .  I graduated from the University of Oklahoma with a B.B.A. in Marketing.  After moving to Arizona to work in the banking sector, I decided to return to school for my MBA.  I worked as a Project Manager for several years until becoming a stay at home mom.  When I am not chasing kids around I enjoy anything active.  My workouts are a way to recharge and reconnect.  Early morning alone time, whether it be ten minutes of yoga or going to the gym, has become my self care.
I discovered Trinity when we located from Northern California to Texas; both my children have attended or currently attend Trinity Private Preschool.  I worked as a substitute teacher for two years, and joined the staff last year as an assistant teacher.  I am also a part-time swim instructor as well as a substitute Sunday school teacher in my children's classes.  I am excited to take on a new role in the preK classes here at Trinity.
Ms. Jennifer is the lead teacher of the Proud Pups on Monday, and assistant floater between Proud Pups and Busy Bees on T/W/Th.
Jo Moore :: Threes Lead Teacher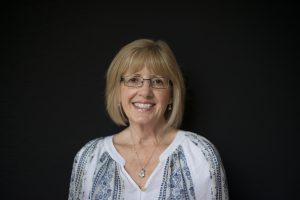 I am the mother of three terrific sons. My husband and best friend, Kevin, is an engineer for an oil company. We began a new adventure when we were transferred to Texas eight years ago from our home in Oregon. I love home projects, re-purposing things, sewing, gardening, reading, exercise, going for walks, teaching, living rural, and most of all, spending time with my family.
I went to school in Long Beach California, graduating with a degree in Early Childhood Education with a certification in Preschool. I taught preschool as a lead teacher in preK and threes in California before having my family, then was blessed to be able to be home with my children. For two years I taught in Special Education in the public schools in Oregon. I have been teaching in the early childhood education field for the past fourteen years from Mommy and Me to preK ages. Additionally, I taught Kindermusik at an Arts based preschool in Oregon integrating activities with music, literacy, listening, movement, language, sensory, motor and cognitive skills. This is my seventh year at Trinity as a lead threes teacher. I love teaching preschool and feel so fortunate to be able to pursue that passion each day here at Trinity.
Ms. Jo is the lead teacher of the Marvelous Monkeys classroom on T/W/Th.
Deirdre Malkowski :: Threes Lead Teacher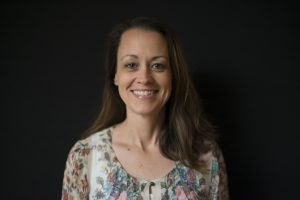 I grew up in Tucson, AZ where I married my high school sweetheart. We moved to Keller in 2005, back to Arizona in 2013, then back to Keller in 2015. We love it here! We have three kids — 6th and 12th grade and a sophomore in college. Outside of Trinity you will find me at spending time with my family or working out with my favorite trainers at Camp Gladiator.
My junior and senior years of high school were spent working in our church nursery and as an assistant at La Petite Academy. Throughout college I worked my way up as a lead one year old teacher and assistant evening director at Mini Skool Preschool in Tucson. Just prior to Trinity, I had been the lead Sunday School teacher for our infant-three year olds at The Crossing Church in NRH. I have been apart of the Trinity family since February 2017, first subbing, then as assistant teacher in the threes.
Ms. Deirdre is the lead teacher of the Kind Koalas on M-F, as well as serves as back-up director.

Peggy Torpey :: Threes Assistant Floater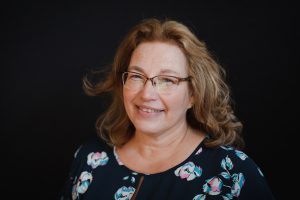 My husband, David, and I have been married thirty-five years. We have twenty-four year old fraternal twin sons, Jake and Brad. We moved to Keller in 2005 due to my husband's promotion.  Last July, Brad got married, giving me a wonderful daughter-in-law, Ashley.  On my days off, I enjoy sitting on my back porch, listening to music, working in the yard, cooling off in the pool, date nights with my hubby, watching Aggie, Army and Cowboys football, going on family cruises, and traveling to Georgia to visit Brad and Ashley.
When the twins were two, I enrolled them in a preschool at our church in Austin where I worked as an assistant and lead teacher for ages two to five. In the summers during the week of VBS, I taught Bible Story/Verse. During the school year, I taught Religious Education. Once the boys were in regular school, I was able to stay at home, but decided to get back into the early childhood education field once they graduated from high school. I have been working at Trinity Private Preschool for six years now. I have worked as an assistant, lead teacher, floater, and even sub at different times in all the classes.
Ms. Peggy is the assistant floater between the Marvelous Monkeys and Kind Koalas on T/W/Th.
Angela Kito :: Twos Lead Teacher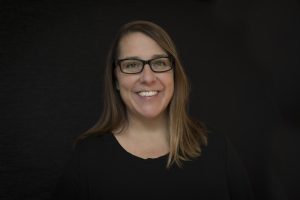 I have been married to Brian for over eleven years. I have a twenty year old junior at Texas A&M, Zachary; an eleven year old 6th grader, Thomas; and a ten year old 4th grader, Mackenzie.
I had the blessing of being a stay at home mom for a long time, and also worked for an after school care program. For the eight years before coming to Trinity, I took care of my grandmother who had Alzheimer's disease until she passed away four years ago. I really enjoy working in the Lions class with Ms. Jennifer and cannot wait each day to work with the children.
Ms. Angela is the lead teacher of the Lions classroom on T/W/Th, and assistant floater for the Proud Pups and Busy Bees on M/F.
Jennifer Mohon :: Twos Assistant Teacher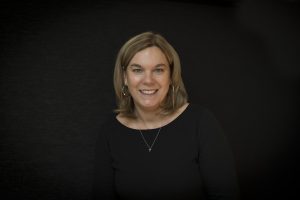 My husband, Kyle, and I have been married for 20 years. We have two wonderful children — Hannah is 15 and Preston is 12. We have lived in Southlake for more than eleven years.
I enjoyed 13 wonderful years of being a stay-at-home mom before deciding to return to work. I was truly blessed to find my work home at Trinity Private Preschool. I am so excited to be with the children each day, watching them learn and grow!
Ms. Jennifer is the assistant teacher of the Lions classroom on T/W/Th.
Janell Gobea :: Ones Lead Teacher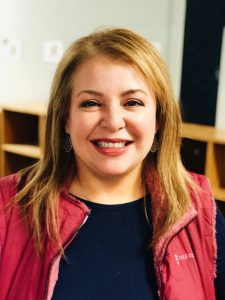 I am married to my sweet Joe.  We were high school sweethearts and through God's grace have built a beautiful life and family together.  We are both originally from Lubbock, but Fort Worth has been home to us for 31 years.  I am mom to Jewel (30), Chloe (29), Joe (25), and Cara (23).  We have two business owners, two college graduates, one in the medical field, one professional photographer, one professional musician/songwriter, and one studying for her Masters in Comparative Literature.  I am grandma (aka Ita/Tita short for Abuelita) to Liam, Jose, Summer, and Zoe.  I love my family and they are my complete happiness.  I am a music lover so my husband and I go to a lot of shows and music festivals when able.  We've been bit by the traveling bug and visited Spain last summer.  I love to cook and bake, especially with my family and close friends.  My husband and I both do Camp Gladiator and love the community and challenges we have in front of us doing CG.
I have been working with preschoolers for 18+ years.  I started working at a church Mother's Day Out program when my youngest started kindergarten.  Since then, I have had classes with all ages of preschoolers.  I absolutely love working with children!  I look forward to getting to know and love my Cubs class this school year.
Ms. Janell is the lead teacher of the Cuddly Cubs on T/W/Th.