Kalyn Ray : Director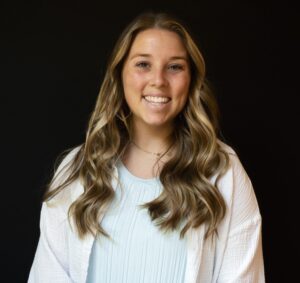 Welcome! A little about me- My husband, Hunter, and I have been married since November of 2018 and were blessed with two beautiful children, Tatum and Giuliana. We love to spend time together as a family, making memories that will last a lifetime! I come from a family of educators and Texas Christian University Alumni, GO FROGS! I have a passion for children, their education, and making a life-long impact that will positively guide each child throughout their academic career.
I graduated with a Bachelors in Early Childhood Education from Texas Christian University in May of 2017. I began my teaching career as a 2nd grade teacher at a local charter school in Fort Worth, TX. I taught 2nd grade for three years before being blessed with our sweet boy, Tatum. I was fortunate to spend a year at home raising our son before returning to work as an Area Manager for a large after-school company. I spent two years as an Area Manager overseeing ten different schools in Northwest ISD. As I began the search for Preschools for my son, I was blessed to come across the opportunity of enrolling my son in Trinity Private Preschool along with being the Director of TPP! We are both ecstatic to be a part of the Trinity family!
Kalyn serves as the Director of the preschool.
SCHOOL YEAR 2022-2023 STAFF
Janell Gobea : Ones Lead Teacher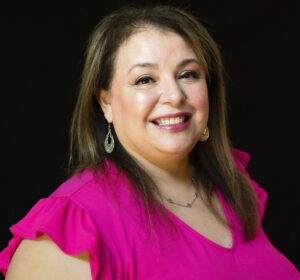 I am married to my sweet Joe.  We were high school sweethearts and through God's grace have built a beautiful life and family together.  We just celebrated 35 years married!! We are both originally from Lubbock, but Fort Worth has been home to us for thirty-two years.  I am mom to four beautiful adult children, Jewel, Chloe, Joe, and Cara & have 4 wonderful children in laws, Kevin, Josh, Brenda & Christian.  We have two business owners, two college graduates, one in the medical field, one professional photographer, one professional musician/songwriter, and one who is a Graduate w her Masters from Trinity University in Dublin Ireland.   I am a grandma (aka Ita/Tita short for Abuelita) to Liam, Nash, Jose, Summer, Zoe, Luka & brand new Natàlia Mae & 1 more on the way!!  I love my family and they are my complete happiness.  I am a music lover so my husband and I go to a lot of shows and music festivals when able.  We've been bit by the traveling bug and visited Spain a few summers ago.  I love to cook and bake, especially with my family and close friends.  My husband and I both do Camp Gladiator and love the community and challenges we have in front of us doing CG.
2021 my family & friends, coworkers & everyone who joined us, were all part of & witnessed a TRUE MIRACLE—GOD heard all our PRAYERS and brought my wonderful husband Joe, Back to life, to Good health & Back to Me & our Family. He had the worst case of the Delta Covid Variant & is a TRUE miracle & is on the 1% of survivors with all he suffered & went through. We Are BLESSED.
I have been working with preschoolers for nineteen plus years.  I started working at a church Mother's Day Out program when my youngest started kindergarten.  Since then, I have had classes with all ages of preschoolers.  I absolutely love working with children!  This will be my 4th year at Trinity and I look forward to getting to know and love my Cubs class this school year.
Ms. Janell is the lead teacher of the Cuddly Cubs on T/Th.
Dede Broadstreet : Ones Assistant Teacher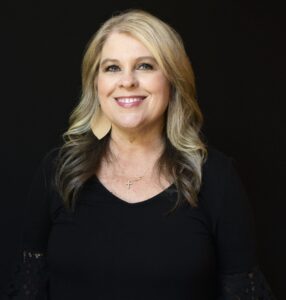 Hi, my name is Dede!
I met my sweet husband 33 years ago while I was in high school and working at Sonic.  I took him out a cheeseburger and married him 5 months later.  We just celebrated 33 years September 1st.  We have been blessed with 3 wonderful children. Bailey is 26 and teaches English and coaches cheer at Byron Nelson High School, Brooke is 23 and graduated from MSU in May and is teaching right here at Trinity and my son Briar is 21 and is currently a student pilot at Marc Air Aviation.
I grew up in Oklahoma and moved to Texas in 2002.  I enrolled Brooke and Briar in a preschool in Justin, which I would end up teaching at for the next 20 years.  I have been the lead teacher in the eighteen months, twos, threes and pre-k classes.  I also attend church at FBC Justin and teach Sunday school to 3/ 4 year olds.   I have taught the last 4 summers here at Trinity Preschool and have enjoyed my time here so much that I decided to come back for the school year.
I love the Lord with all my heart and absolutely love working with his children.
Ms. Dede is the assistant teacher of the Cuddly Cubs on T/Th and leads Chapel on Tuesdays. 
Karen Austin : Twos Lead Teacher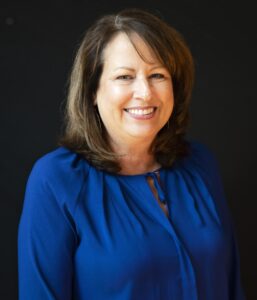 I have been married to my wonderful husband Keith for the past twenty nine wonderful and fun years. We have a twenty five year old son Brian who is an accountant and a twenty two year old daughter who just graduated and works at a law firm, making us all UT grads. Our two mini Australian Shepherd dogs keep us entertained and busy in Coppell which has been our home for the last twenty two years. When I'm not working, I enjoy walking my dogs, reading, baking, shopping, traveling and binge watching Netflix.
I graduated from The University of Texas at Austin with a degree in Communications. I worked in sales before having children. When they got a bit older, I began working at their preschool. I was there for a total of fourteen years as an aide in the twos, threes, fours and even the front desk. The last five there were spent in the twos classroom: two years as an aide and three years as a lead teacher. Sadly, the preschool closed but fortunately I was referred to Trinity. I began working the summer of 2021 and absolutely love it! The two years old are the best! They have such adorable personalities, learn so quickly each day and give the best hugs ever!!
Ms. Karen is the lead teacher of the Adorable Owls on T/W/Th.
Megan Rogers : Twos Assistant Teacher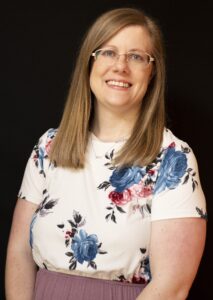 I have been married to my wonderful husband Michael for 6 years. We have a beautiful daughter, Emory who is 2 and is attending TPP. We have the best fur baby Lucy! I spent most of my life a Pastor's daughter, with that we live in several different places church planting. Before moving to Texas in 2013 I spent years living in upstate New York and I absolutely loved it.
Shortly after high school I began working in the car business and over the course of 14 years worked my way up into being a department head. After having my daughter, I decided that wasn't for me anymore even though I loved where I was at. I stayed home with our girl for a couple years. I started working at Trinity this past summer and loved it, a position came open for the fall and I couldn't say no!
I look forward to spending time with your kiddos and watching them grow!
Ms. Megan is the assistant teacher of the Adorable Owls on T/W/Th.
 Jennifer Mohon : Twos Lead Teacher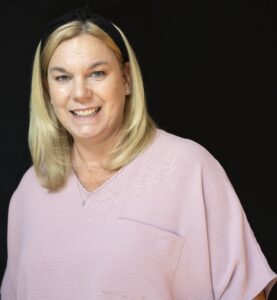 My husband Kyle and I have been married for twenty-two years. We have two wonderful children — Hannah is seventeen and Preston is fourteen. We have lived in Southlake for more than twelve years.
I enjoyed thirteen wonderful years of being a stay-at-home mom before deciding to return to work. I was truly blessed to find my work home at Trinity Private Preschool. This will be my fifth year, and I am so excited to be with the children each day, watching them learn and grow!
Ms. Jennifer is the lead teacher of the Lovable Lions and the Science Lab teacher.
Brooke Broadstreet : Twos Assistant Teacher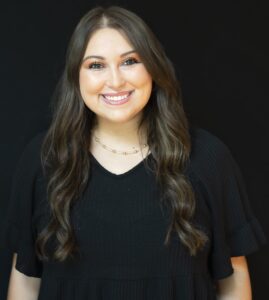 I grew up in Fort Worth where I was raised by two amazing, God-loving parents, joined by an older sister and younger brother who are my best friends.  I am a big animal lover and have two cats named Harlow and Shadow along with a dog named Roady. I love to spend time on the lake with my family and friends and be outside when the sun is shining.
In May 2022 I received my Bachelor Degree of Applied Arts and Sciences at Midwestern State University. I have been blessed to be able to cheer in college, work as an intern for The Bridge College Ministry in Wichita Falls and serve as a Young Life leader. For the last five years I have had the privilege of subbing at several preschool programs.  The past two summers I have had the opportunity to work as an assistant teacher at Trinity and I absolutely love it!  I am so excited to be working at Trinity again and I can't wait to know your child and see what God has planned for us this school year.
Brooke is the assistant teacher of the Lovable Lions  M-Th. 
Linda Coleman : Threes Lead Teacher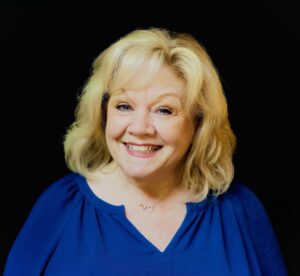 I am the proud mother of two daughters, Katie and Mary Beth, and one son-in-law, Stephen. In addition, I am blessed to have a 4 year old granddaughter, Grace, and a 13 month old grandson, Owen. These precious children are definitely a blessing to our family! 
After growing up and living in Missouri most of my life, I decided to try something different. I moved to North Texas to be near immediate family members. (Fourteen years later, and no regrets!)
I graduated from Southeast Missouri State University, with a degree in Elementary Education. Several years later, I continued my studies and obtained a Masters Degree in Education. After teaching second grade for sixteen years, I became specialized in Gifted Education and served the next ten years in middle school and high school as a GRT. Realizing I was too young and energetic to stop "playing" with children, I arrived in north Texas and immediately became a substitute teacher in the public school system. 
While worshiping at Trinity Presbyterian Church, I discovered this quaint, delightful, preschool with wonderful children and parents! I have taught at TPP the past twelve years, and hope to be here a while longer.
Ms. Linda is the lead teacher of the Marvelous Monkeys on T/W/Th. 
Peggy Torpey : Threes Assistant Teacher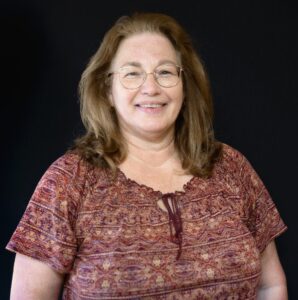 My husband David and I have been married thirty-seven years. We have twenty-six year old fraternal twin sons, Jake and Brad. We moved to Keller in 2005 due to my husband's promotion.  In July 2019, Brad got married, giving me a wonderful daughter-in-law Ashley.  In January 2021, Jake got married giving me another wonderful daughter-in-law Gina.  On my days off, I enjoy walking my dog Hollie, sitting on my back porch, listening to music, working in the yard, cooling off in the pool, date nights with my hubby, watching Aggie, Army and Cowboys football, and going on family cruises.  I also take the opportunity when I can to travel to Colorado Springs, Colorado, to visit Brad and Ashley and to Murphy, Texas, to visit Jake and Gina.
When the twins were two, I enrolled them in a preschool at our church in Austin where I worked as an assistant and lead teacher for ages two to five. In the summers during the week of VBS, I taught Bible Story/Verse. During the school year, I taught Religious Education. Once the boys were in regular school, I was able to stay at home, but decided to get back into the early childhood education field once they graduated from high school. I have been working at Trinity Private Preschool for eight years now. I have worked as an assistant, lead teacher, floater, and even substitute at different times in all the classes.
Ms. Peggy is the assistant teacher of the Marvelous Monkeys on T/W/Th.
Bridget Dapartiera: Threes Lead Teacher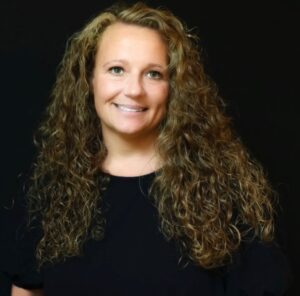 Ms. Bridget is the Lead teacher of the Kind Koalas Monday-Friday. 
Sandy Berry : Threes Assistant Teacher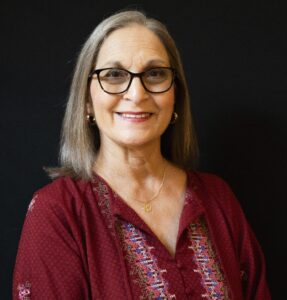 Hi, my name is Ms. Sandy! I was born and raised in Victoria, Texas with deep Texas roots dating back 174 years. I was the third of four girls and there was always laughter in our house.
My daughter and I moved to Austin, Texas in 1985 when the security firm i was working for transferred. I met my husband, Rod, in Austin and this October we will be married for 33 years!
After the birth of our son, Phillip, I was blessed to be a stay-at-home mom for several years. I was very involved in my children's education process. Over the years I have taught various ages in Sunday School, Vacation Bible School, Awanas, Moms group, and Mother's Day out programs. For the last four years I have been blessed to work and teach preschool children ranging from 18 months to PreK.
My husband and I attend First Baptist Church in Justin where we are very involved, and my husband plays in the worship band.
This summer I was very blessed to work at Trinity in the Kind Koalas class and I am very excited to be a part of this wonderful program. I cant wait to see what the Lord has in store for us this year!
Ms. Sandy is the assistant teacher of the Kind Koalas M-F.
Toby Marin : PreK Lead Teacher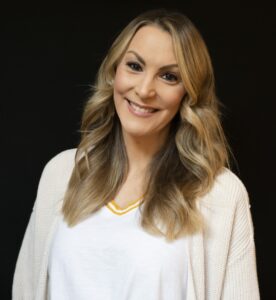 I was born and raised in Canada (yes, I love hockey!), and moved to New York when I was 24 after meeting my husband online.  Thankfully fate was on our side, and we have been happily married for twenty years and have been blessed with two amazing boys. Logan is 16 and is an aspiring pilot, and Brandon is 15 and wants to be an author. We spent 21 years in New York and relocated to Trophy Club 4 years ago and there is nowhere else I'd rather be!
I began my career in education as a volunteer at my children's Montessori preschool which turned into a love of children and teaching.  I then enrolled in The St. Christopher Academy Training Program in New Jersey and received my certificate in the Montessori method of education.  Throughout the years I have had the pleasure of working at several preschools teaching children ranging from two to five years old.  
After relocating to Trophy Club in 2018, I began substitute teaching at Medlin Middle School.  Although I really enjoyed it, I knew my heart was dedicated to teaching younger children.  This will be my second year at Trinity and I feel beyond grateful to be able to work with the most amazing women I've ever met and the most wonderful children and parents. 
 I am so excited to get to know your precious children!
Ms. Toby is the lead teacher of the Busy Bees M-F.
Deirdre Malkowski : PreK Assistant Teacher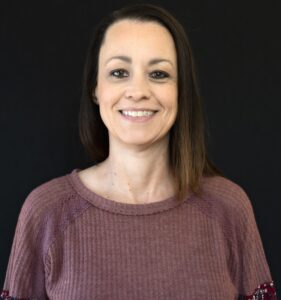 My name is Deirdre Malkowski and I have been at Trinity going on 5 years now. I have been married to my high school sweetheart Shane, for 23 years. We have 3 kids, Grant, 21, is attending UT Arlington studying civil engineering. Julia, 19, is a licensed esthetician working at European Wax center in Southlake. Last but not least, Emma, who is 13 and an 8th grader at Keller Middle School.
We also have 3 miniature dachshunds, Spencer, Zoe and Henry, who rule our lives. In my spare time I enjoy hanging out with my family, traveling, and catching up on the latest shows.
Deirdre is the Assistant teacher of the Busy Bees M/W/F. 
Maddi DeVito : PreK Lead Teacher/ Assistant Director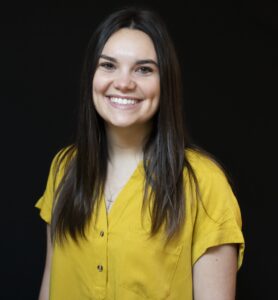 Hi! My name is Ms. Maddi, and I am so excited to be joining the school family here at Trinity and having the opportunity to be one of your child's teachers and the new Assistant Director! I recently just moved from Parker, Colorado and I have seen how different life is already and I'm loving it! I have been in the education field for about five years and have loved every minute creating connection with kids, families, co-workers, and the community around me! It has been such a joy! When I am not at work, I love to travel, be with friends, spend time with my family and be outside!
In May of 2022, I was able to receive my Early Childhood Education Director Certificate and have been pursuing my bachelor's degree in Elementary Education through Grand Canyon University! GO LOPES! I've taught in the 3's classrooms along with a Jr. Kindergarten program (5's) as well as been a part of the administration team assisting the Preschool Director for four years which I have loved! I am so excited to see what God will do through me and being a part of your kiddo's lives!
Maddi is the lead teacher of the Proud Pups M-F and the Assistant Director. 
Linda Dempsey : PreK Assistant Teacher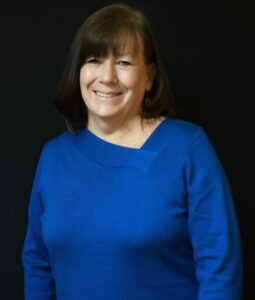 Linda is the Assistant teacher of the Proud Pups M-Th.