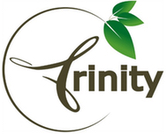 Our Current Reality
I miss church. I miss the community of believers being able to fellowship, serve, learn, and worship… together. I miss you all.

But I think our world is different now… at least in our current season. I don't think we can go backwards. And so, we may need to try something new (or maybe something VERY old).

As Reformed believers, we have always known that that while our God doesn't change, our ways of worship sometimes do need to change, even if only for a time.

But this is not without precedent. Numerous times throughout the centuries, the church has had to change the paradigm of how we practice our faith.
In the book of Acts, there were house churches as the people strove to live out the fledgling faith in the face of opposition.
In the 4th and 5th centuries, the church became more institutional, and we started to build buildings.
In the Dark Ages, the church found a new vitality through monasteries: As people chose to live out a rule of faith more intentionally.
The church needed to reform in the 1500's, and Luther, Calvin, and others recognized this and worked to make the change.
And then of course there were the grand cathedrals of Europe, there were the circuit riders and great evangelical revivals of America, there are still the underground churches of persecuted Christians, and so many more.
All of these have specific strengths, and certain weaknesses, as the church has adapted to the new realities of her age.

Of course, what if WE stand at a new inflection point. What if this is an opportunity? What if it's time for US to 'remake' the church again for this new season of our life together (even if it's only for a season)?

Furthermore, we can now look back at over 2,000 years of history and take the best of it all… and apply it in new ways for our church and our mission. Because we are still called to 'Make and Grow disciples who give their lives to make a difference in our world.'

Frankly, if you think about it, there's no more important time for us to be working towards our mission than today. Because it sure seems like our world really needs more mature disciples, who are willing to give of our lives for the sake of the world.

Especially because:
Many of us are completely overwhelmed right now while others are bored
Many of us are scared and at higher risk, while others are lower risk and hoping to get on with life
Many of us are simply feeling like our lives have lost any sense of order, and we're looking for something to hold on to…
And of course, our friends, neighbors, coworkers, and others are all struggling with this new reality too.

What if we could get back to our roots, while also leveraging technology and everything else we've learned…
The New Pilot Program
Part 1: Worship Gatherings
We are going to create a few small/medium sized groups who will gather in person, with various safety precautions, and worship together. These may take place inside the church, outside on the church campus, or offsite at people's homes. Our pastors will lead these worship services, but the order or worship will be slightly different from what we're used to.

And, we'll be modelling our worship after Acts 2:42: They devoted themselves to the apostles' teaching and to fellowship, to the breaking of bread and to prayer…

Our time together will be divided into the same four parts:
A Time of Teaching, as we open the Scriptures together
A Time of Fellowship, as we share prayer requests together
A Time of Communion, as we serve and are served
A Time of Prayer, as we lift our requests before God
Additionally, this might even be something we want to invite our neighbors, friends, and coworkers to, since THEY might be looking for something like this too. (Quite frankly, we may find it's actually easier to invite people to this if it's not at the church.)

And then, as we're able, we can bring these groups back together for larger opportunities of worship, or we can add music back in, or we can spend more time maybe eating together.

(And, throughout this whole time, we will also be keeping our online worship options going.)


Part 2: Learning Through Disciplines
It strikes me that most of our lives have lost a lot of their usual order. And, with the rules constantly changing, with schools still up in the air, and with many other future factors still swirling… it's no wonder that many of us feel overwhelmed.

But, again, the church has already solved this problem in the past (even if we have moved away from it in recent history). In fact, some Christian disciplines were actually created to help us build a rhythm into our daily lives. (They sometimes were even called a 'Rule of Life'.)

One of these practices that may be particularly helpful in this season is an older discipline called the 'daily office'. In Scripture, and still today in monasteries, there are certain times that everyone prays at the same time throughout a day. Furthermore, the same prayer or topic can be prayed.

But, here, we may be able to leverage technology to help us. We could all receive a text message at 9:00am, at Noon, and at 4:30 pm, and the text will have a prompt for us all to pray together. This may be a short prayer or a long prayer, depending on what you're doing at that time, but the important part is that we are all praying together.

This would provide greater structure for our lives, this would bind us closer together, and this would help us all go deeper in our faith.

These are some of the ideas we're working on, but we'd love to get your input and thoughts. You can do that by replying to this email, and/or by answering the 10 questions on this survey: https://www.surveymonkey.com/r/M7WKB5B

Thank you all. If you have any questions or concerns please don't hesitate to ask!,

-Pastor Tim