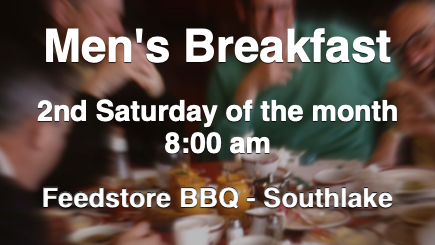 Once a month the men of Trinity gather around the breakfast table to share their experiences of life and faith. We welcome any man who is interested in getting to know one another better and learning more about how we relate to God.
Join us the 2nd Saturday of every month
at the Feedstore BBQ at 8am
(530 S. White Chapel Blvd.)
and enter into our agreement…
"What happens at Men's Breakfast,
stays at Men's Breakfast!"
For more information, contact Hank Barger or call the church office: 817.442.8983.