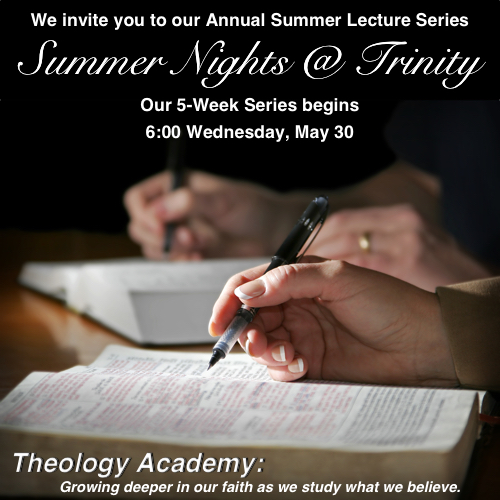 We invite you to join us for our annual Summer Nights @ Trinity lecture series.
Our five-week program
Theology Academy,
begins Wednesday, May 30 and continues through June 27
6:00 – 7:30 pm
All are invited to attend as we work together to grow deeper in our faith by studying what we believe.
Bring your bible and get ready to dig in!
Childcare is available.