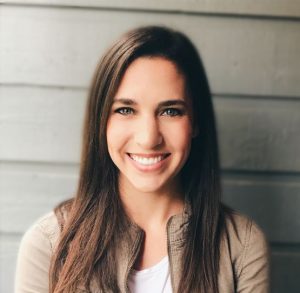 We welcome Brittany Bradley as our new Sunday Morning Coordinator
We have a new smiling face at the welcome podium on Sunday mornings. Please join us in welcoming Brittany Bradley to the staff of Trinity as our new Sunday Morning Coordinator. In this role, she is our point person on Sunday mornings to welcome new families, help parents and children get to their Sunday School classes and ensure our teachers have the resources needed in their classrooms.
Brittany was born and raised in Sugar Land, Texas where she grew up in the First Presbyterian Church (baptized and confirmed). After high school, she moved to east Texas to study Food, Nutrition and Dietetics, then moved to north Texas in 2013.
She has dedicated the last five years of her life caring for babies and young children and is currently a full-time nanny. You may recognize her as she is not new to Trinity. She started working here in 2015 as an assistant nursery worker and became a lead nursery worker in 2016.
All "her kids" (past and present) hold a special place in her heart and she credits them for helping her discover her passion and teaching her lessons about unconditional love, bravery, and living in the moment. Their sweet hugs and precious giggles remind her daily that she is making a difference in their lives.
At home, Brittany has two huskies, Tasha Marie and Theodore Eric, who she adopted from Texas Husky Rescue. She enjoys hiking with her dogs, kayaking, watching hockey (go Stars!), cooking (mostly the eating part), cleaning (she LOVES to clean), dancing, shopping, and interior decorating.
A fun fact about Brittany is that she faced her biggest "fear" this year by flying on an airplane for the first time in January. It turns out that she absolutely loves flying and cannot wait to do it again.
She is beyond excited and feels blessed to be our new Sunday Morning Coordinator.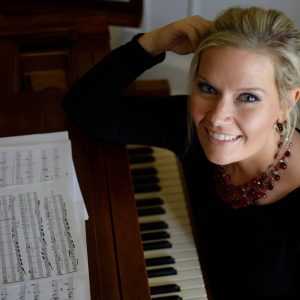 Laura Bray assumes new
Learn Ministries role
We are happy to announce that Laura Bray, our Music Director, has agreed to assume the interim position of Learn Ministries Coordinator for Trinity. In this role, she will be responsible for overseeing our Christian Education activities in partnership with our Sunday Morning Coordinator, Brittany Bradley.
Laura joined the staff of Trinity in November 2019 as our Music Director and is excited to add the Learn Ministries to her responsibilities.