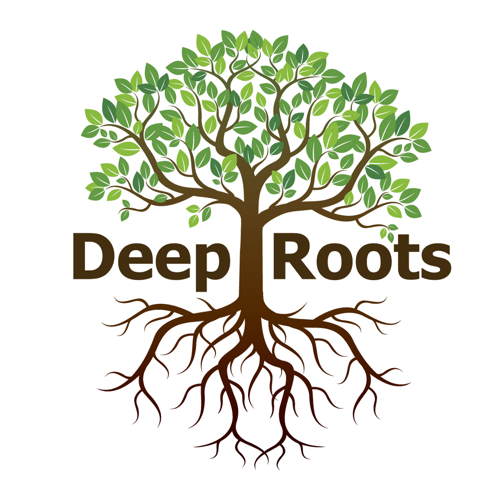 The Deep Roots series is a tool to help us add depth and breadth to our learning and study.  The hope is that you will receive this email on Tuesday morning, and then you can use the three sections throughout the week as they fit in your schedule.
Part 1 – Greater Depth
In this section, we'll review the past week's sermon/passage, and try and dig deeper as we hope to apply and extend the lesson into our lives better.
Optional Sermon Review: Re-listen to the sermon: http://trinitysouthlake.org/worship/sermons/
Read: Genesis 6:1-22
Notes/Questions:
We're not told who/what these 'sons of God' are.  And so, we are left to conclude that they are some form of fallen angel, or other (lesser) divine being.  Most likely, the Nephilim were thought to be the offspring of these marriages.

Interestingly, when God limits how long humanity will live, it may mean that he set the upper bound on how old humans could become.  (According to Wikipedia, the oldest verified person was 116 years old… so under this boundary.)  OR, God meant that they had 120 years more until the flood.
As to the extraordinary ages of people back then, there are at least two theories.  One is that sin hadn't fully corrupted us back then, and so we were naturally able to live longer.  (I mean Adam was formed by God's hand… so, he was probably put together pretty well).  Another theory is that 'years old' was less about the number of years you've lived, and more about your importance and accomplishments.  (If you acquired bigger fields/flocks, or did something heroic, then you were 'older'.)

Why was God grieved?

What do we learn about God from this?

How does he feel about his creation?  How does he feel about sin?

What has God determined that he will do?

Noah is called righteous and blameless.  How are those similar?  How are they different?

If someone asked you:

'What does it mean to walk with God?' What would you answer?
'What would it look like to walk with God?' What would you answer?
'How can I walk with God better?' What would you answer?

How is Noah invited to partner with God in becoming a means of mercy?
Bonus Round:
Interestingly, we hear about the Nephilim one more time.  In Numbers 13:30-33, Moses' spies go into the Promised Land, and when they come back, Caleb and Joshua recommend doing what the Lord wanted, but all of the other spies try and scare the people out of going.  They say they saw the Nephilim there… (heroes of old, giants, etc).
Part 2 – Greater Breadth
In this section, we'll look at a different passage extending the themes of the week further as we apply them to our learning and lives.
Read: Psalm 5:1-12
Notes/Questions:
From the first two verses, what do we learn about David's emotional state?
How does God feel about the wicked?

How does David live differently from them?
How does David want them to be dealt with?

What do you think it means 'to take refuge in the Lord'?
What do we learn about 'favor' from this passage?

Can you think of any situations right now where you need favor?  (God's favor, a boss' favor, a co-worker's favor, etc.?)
Have you ever prayed for 'favor'?
Part 3 – Greater Preparation
In this section, we'll look ahead to the upcoming Sunday passage, in hopes that we can prepare our hearts and minds for God's Word.
(Note: Sermon Passages are ALWAYS subject to change until they're preached.)
Read: Genesis 7:11-8:19
Notes/Questions:
How does this passage describe the flood?  (Forces, sources, size, durations, etc.)

Who's in the Ark?

What do you imagine THAT was like?
What do you imagine that was like emotionally/spiritually?  (Frightening?  Or Faith building?)

How would the duration of the rain and flooding helped/hindered the fear?  The faith?

The turning point of the whole story of Noah (and maybe the point of the story), is found in the first verse of chapter 8.  What happens?
How does Noah find out that it's safe to leave the Ark?
What do we learn about God from this passage?