Candlelight Worship with Communion
Christmas Eve @5pm & 7pm
Two identical services with nursery childcare available for ages 2 and under.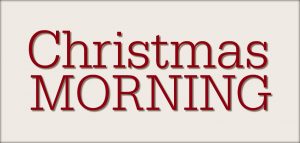 Christmas Morning @10am
Childcare Available:
Christmas Morning – Nursery only
(No Children's Church or Sunday School)
Trinity Presbyterian Church is located at 1452 W. Southlake Blvd in Southlake, TX.
We are directly across from Carroll Sr. High School.  
New Year's Day @10am
Childcare available:
New Year's Day – Nursery only
(No Children's Church or Sunday School)